Environmental stewardship is central to the ethos across all Resonance Golf Collection courses. The impact of pesticides on wildlife and groundwater, water scarcity and energy costs are daily considerations in striking a balance between sustainability and enduring playability.
Simon Valmy, our Superintendent, discusses the ecological initiatives undertaken at Golf de Servanes.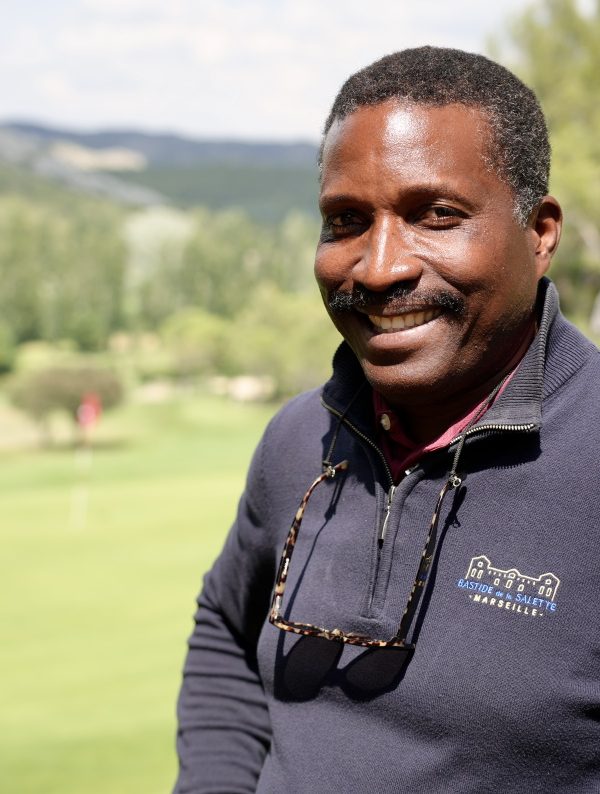 Golf de Servanes has been deeply committed for several years already to ecological transition, with every action on the course carefully considered to ensure respect for the natural resources and biodiversity that surround us.
Simon, our Superintendent, focuses his work around three pillars that constitute the fundamentals of responsible course management:
Water management
Preserving biodiversity
Controlled use of products
The water we utilise hails from the upper Serre-Ponçon Lake. It is transported to us through the channels of the Alpilles. We cultivate a closely-knit partnership with the custodians of these conduits, supervising our consumption, maintenance procedures, and methods for conserving resources.
The irrigation system has been gradually refurbished. In total, an investment of nearly two million euros has facilitated a highly precise control over our irrigation practices. The presence of autonomous sprinklers, coupled with a modern pumping station and sophisticated irrigation software, allows for a level of precision that significantly conserves water. This accuracy is tied to the daily assessment of soil moisture requirements using a hydric probe. We possess an exact understanding of the subsoil moisture percentage on each green throughout the course. Our target is a minimum of 23% moisture, and achieving 27% is considered optimal. It's vital to comprehend that a course's vitality isn't enhanced solely by increasing water supply. Furthermore, our golf course is frequently exposed to wind, which is not an adversary but rather an ally, as it combats diseases by reducing humidity levels. Maintaining a vigilant eye on this moisture percentage is essential. It necessitates a daily regimen of foresight and observation. We've transitioned from consuming over 160,000 cubic meters annually to just over 100,000 cubic meters in a short span of time. I am convinced that further improvements are attainable through the continuation of our comprehensive cultivation approach, aiming to introduce heat and disease-resistant grasses while engaging in more mechanical operations.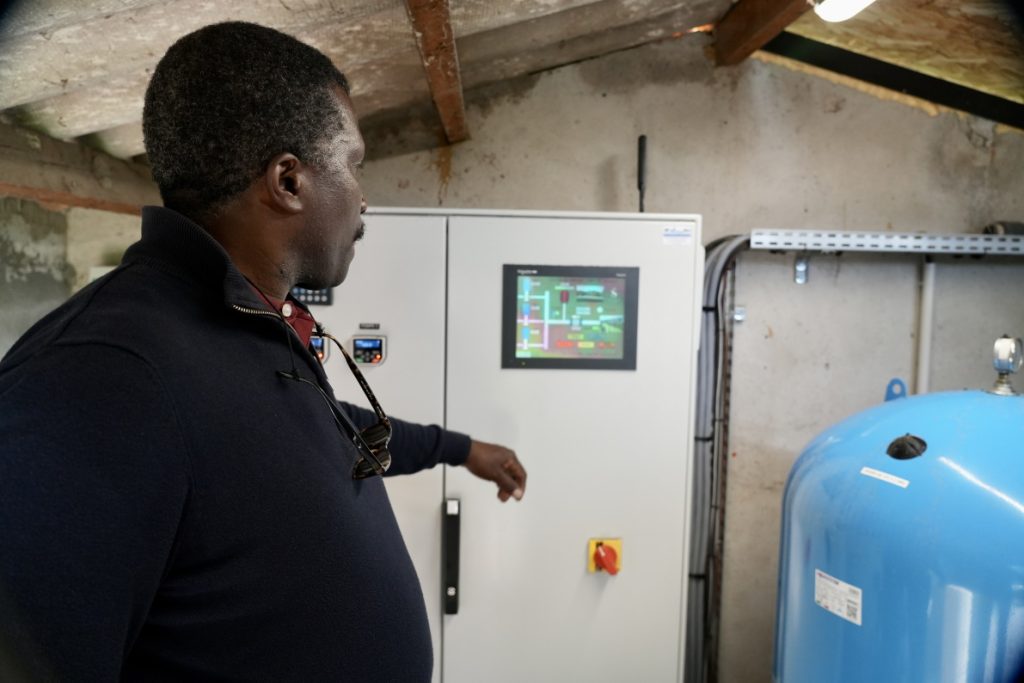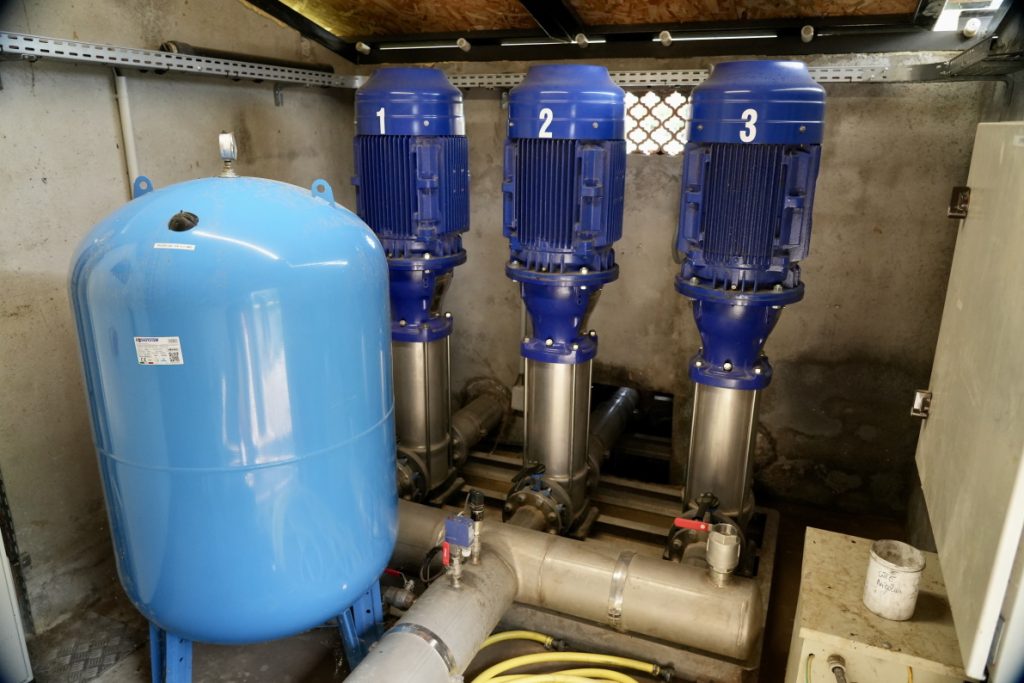 2. Biodiversity preservation
Engaging in a constant dialogue with nature – that's the essence of our daily profession! To enhance the inherent value of the nature with which we interact, a blend of observation, comprehension, and foresight is essential, given that each day unfolds distinctively. Greens, in particular, necessitate unwavering attention, akin to tending milk on the stove. As nature abhors a void, it's imperative to vigilantly prevent its encroachment. Hence, we have reevaluated our management of the undergrowth. A poorly maintained, excessively dense undergrowth can prove deleterious to a green: without adequate aeration and air pathways, it stifles. Consequently, a highly precise and considered approach to thinning the wooded areas is indispensable, aimed at establishing air passages. These corridors will also facilitate the cycles of grass regeneration.
Another facet, which is anything but trivial, involves the flourishing meadows that we allow to grow tall. Beyond the fact that they reduce the workload of mowing, these areas imbue the course with a distinct atmosphere. Players hold a deep appreciation for them. This is what truly sets the course apart and elevates it from the mundane. When a golf course possesses a soul, it leaves a lasting impact. It's crucial to perceive a golf course as a living entity in the truest sense of the term.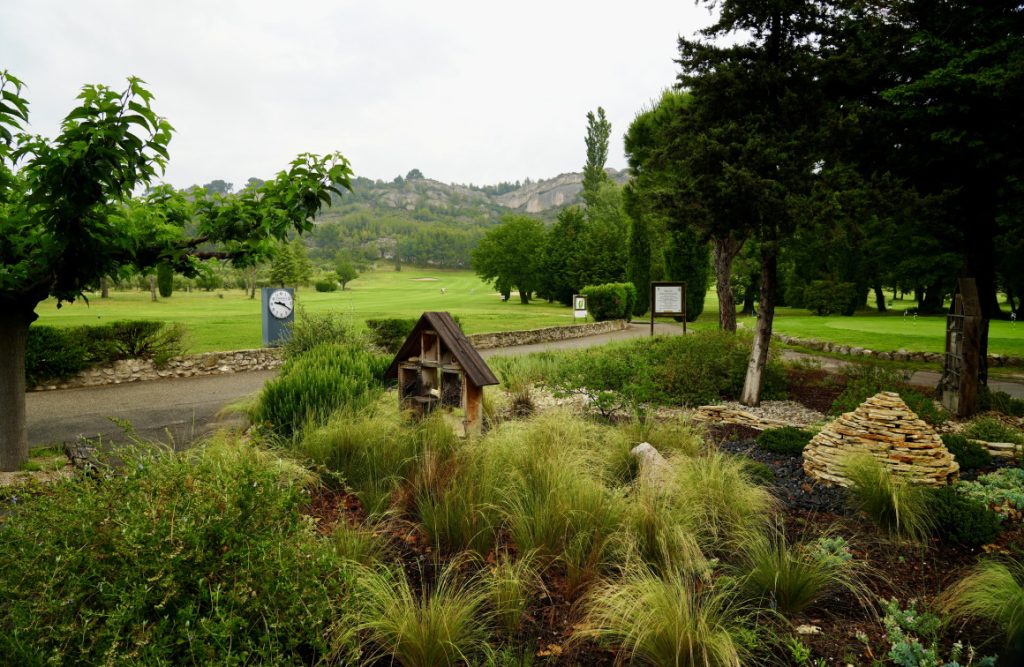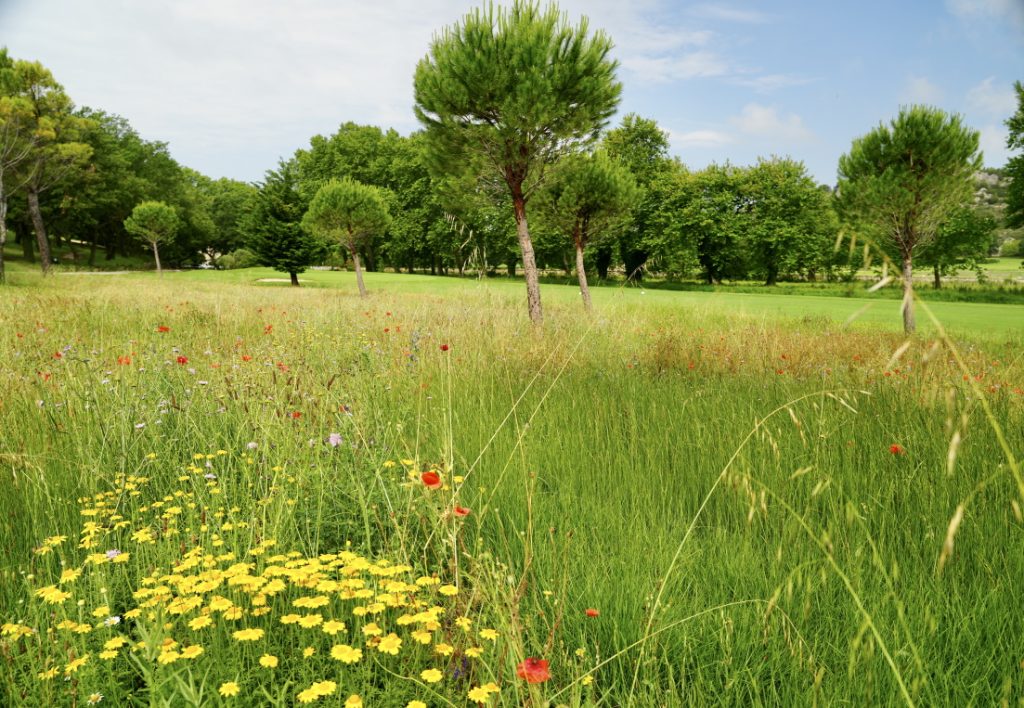 3. Controlled use of products
Let us not deceive ourselves; certain outdated maintenance practices have led to a divide in golf courses across France. The overall standard of upkeep had declined to such an extent that certain machinery fell into disuse in favor of frequent product application. However, the ease associated with these products has waned. Presently, our profession demands adaptability, and as greenkeepers, we are at the forefront of this necessary transformation. Naturally, its implementation necessitates resources, yet once these sound practices are initiated, they yield substantial benefits.
When I began in this profession, we used to order hundreds of liters of synthetic products. We paid little heed to the grass's root system, especially on greens, which are the most delicate surfaces. However, excessively indulging the plant with water or synthetic products is counterproductive, as it sets the plant on a path of detrimental dependency. Instead, we need to engage the plant, encourage its self-reliance, and thereby bolster its resistance to diseases. Achieving a more profound rooting of the plant is possible through regular mechanical operations, varying depths of aeration, and controlled irrigation. Over the past three years, we have witnessed a transition from 3cm of roots to more than 15cm on our greens. Our job involves nurturing grass, and for the foundation to thrive, it demands perpetual cultivation and sanitation efforts.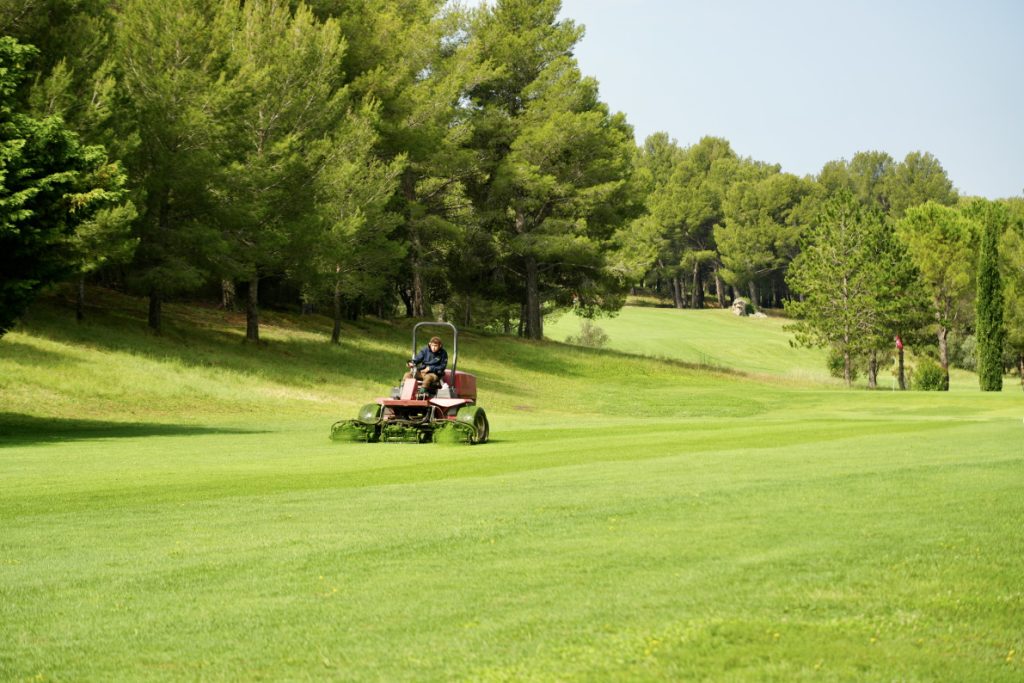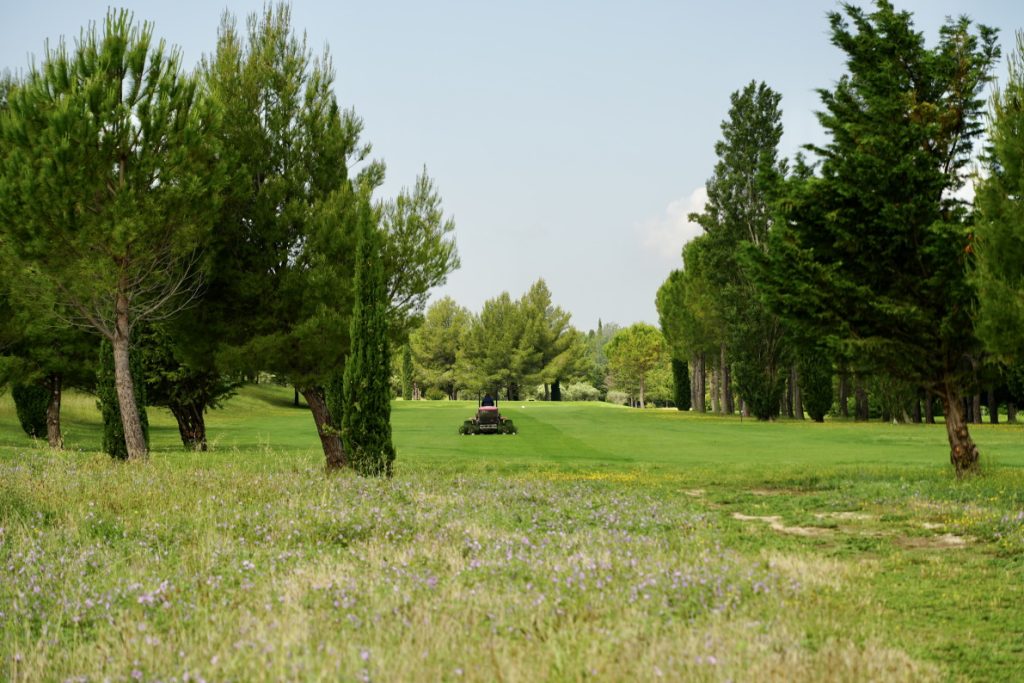 All the soil improvers I employ are of organic origin, sourced from a French company that supplies our fertilizers. In fact, I am compelled to comprehend the production process behind the products I utilize. It is of interest whether they stem from a cold formulation or not. Through experience, warm formulations are less readily absorbed by the soil. Thus, the pivotal task is to select what elicits the most favorable response from the soil.
In the event of a disease outbreak, I prefer resorting to potassium bicarbonate, which dries out the ailment, prior to employing a phyto product, which is considerably pricier. Notably, I've shifted from utilizing €15,000 worth of products down to €6,000 over the course of a year. This transformation is also aligned with my approach to addressing potential diseases. I maintain the phyto product in reserve until the very last moment. It's there as a final resort. Beforehand, I heavily rely on calcium bicarbonate, which remains effective for three weeks and aids in drying out the disease. Our aim is to prevent the plant from developing a dependency on these "medications." The objective is to wean both the plant and the greenkeepers off these products. It's evident that this comprehensive cultivation practice enhances density on the fairways and greens. The overall quality of the terrain is perceivable across all seasons.
Interview with Jean Badéa, Manager of Golf de Servanes
In 2022, our budget allocation for reseeding the course and introducing a grass blend better suited to the climate of Golf de Servanes amounted to €50,000, encompassing all types of grasses. Recognizing the unfeasibility of such an annual investment, we are embarking on cultivating our own turf. We have established an area adjacent to the practice range, where we have tended to the soil and implemented irrigation infrastructure. We will soon receive Bermuda grass sods to facilitate propagation through cuttings. This 2000 m² zone will function as our nursery for grass cultivation. This cultivation endeavor will further diminish our water consumption as these grasses require less water. Additionally, it offers us a means to sustain plants even during times of severe water restrictions or complete lack of irrigation, albeit with a yellowed appearance. Grasses such as Bermuda Grass possess the remarkable ability to swiftly rebound upon the first rain, a trait that proves invaluable.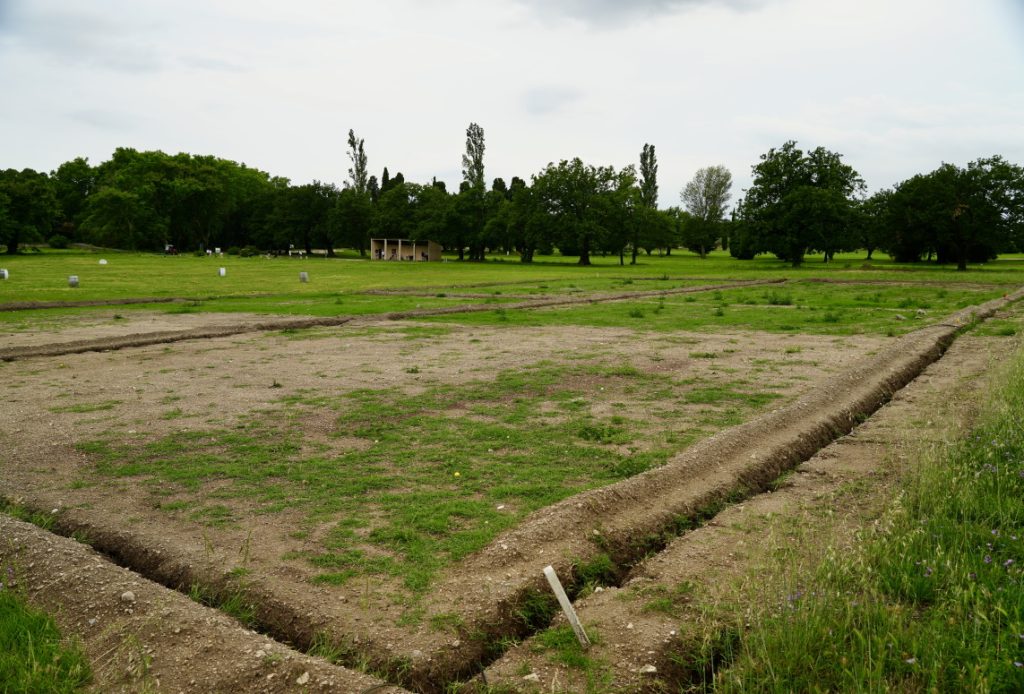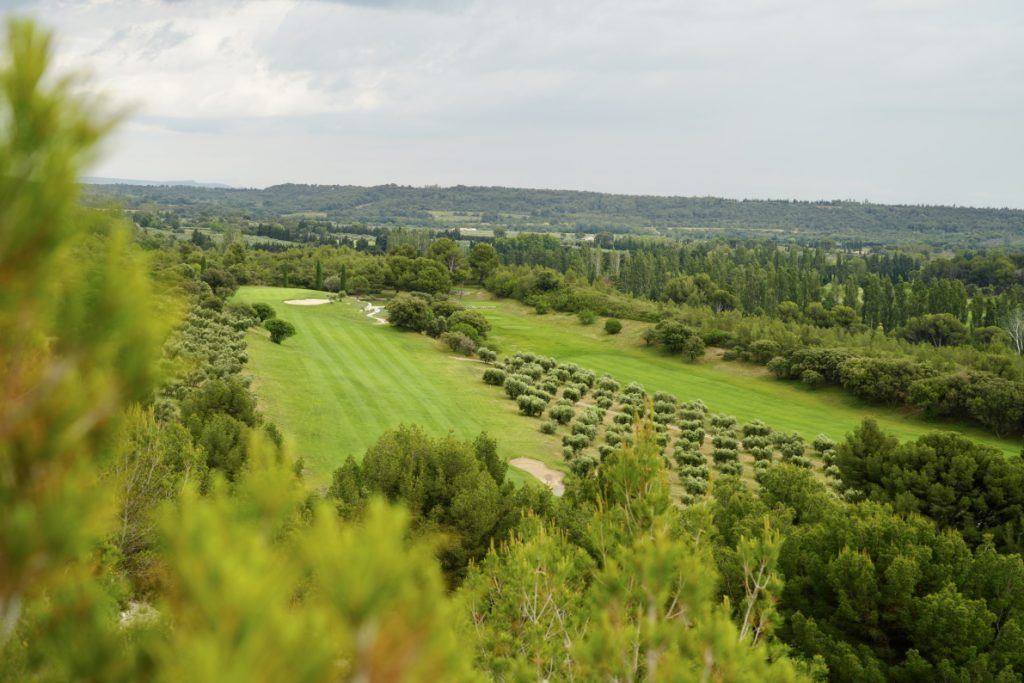 Our maintenance approach offers the assurance to our visiting patrons that they are engaging with responsible golfing grounds. This might imply that during certain seasons, daisies dot our fairways. Naturally, there are proprietary selective herbicides available, but we are also working towards eliminating such products from our practices. We recognize the need to align ourselves with a broader concept of environmental stewardship, plain and simple.
It is imperative that we communicate our practices to elucidate how we manage our water resources, nurture our soil, and uphold our comprehensive approach to biodiversity preservation. Offering a tangible explanation of our actions serves as the most formidable defense against those who cast a skeptical eye on golf courses. Water restrictions are rigorously adhered to; we tap into our reservoirs and cease watering certain areas as conditions dictate. Our awareness of the global imperative is unwavering. In this endeavor, we conduct workshops to present our initiatives to a much broader audience than just golfers. While succinct, these 2-hour sessions with Simon delve into water-related challenges, investment particulars, the incorporation of new grasses into our daily work routine, and of course, they provide answers to all inquiries.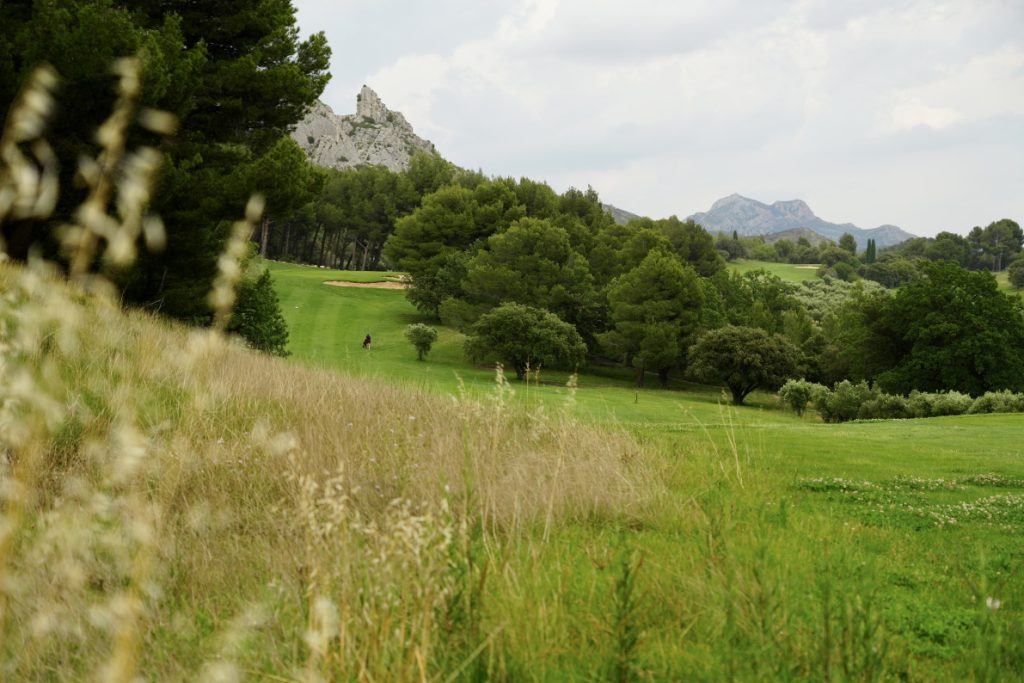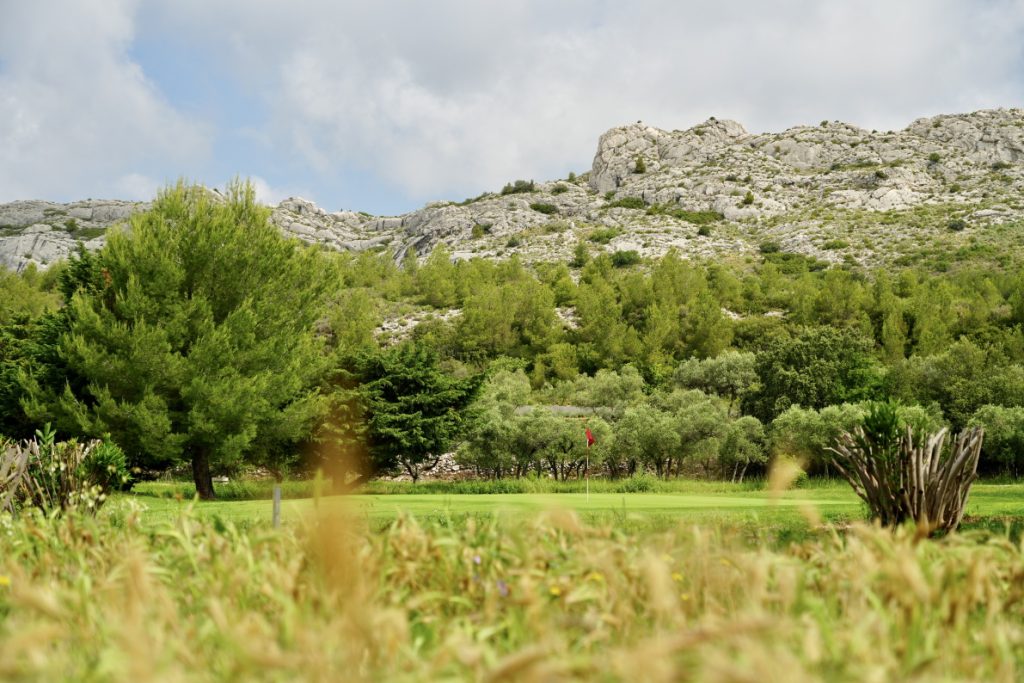 If I were to draw an analogy, the practices that were followed on golf courses for years were merely a veneer. The entire golfing milieu was highly susceptible to external assaults, drought, water scarcity, and diseases. Today, by regenerating the substrate, we are fostering terrains, especially greens, that exhibit much greater resilience and won't abruptly succumb due to water shortages. Their root systems will be more firmly established, bolstering the strength of the grass. The process of transitioning from a 3cm-rooted green to one with over 10cm roots occurs over time, requiring a daily commitment.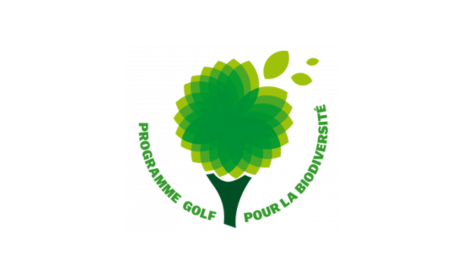 We have achieved the GEO label, which we are currently in the process of renewing. This label places far greater demands on our course maintenance practices. In practical terms, we are required to communicate and provide precise justifications for the quantities of soil improvers we apply annually. We must validate the reduction of our phytosanitary impact. We are obligated to delineate the treated areas, the natural zones we have created or enhanced, and the extent of these zones. This label harmonizes effectively with the biodiversity certification endorsed by the FFGolf. We are, in fact, striving for the silver level, an ongoing pursuit. The inventories conducted stand as testament to the remarkable richness of biodiversity on our golf course. This already attests to the quality of our maintenance practices. We wouldn't host such a diverse array of birds and insects if we haphazardly utilized any product. Moreover, we have engaged local school children to assist in installing nesting boxes, study the fauna and flora on the golf course, and foster an ever-increasing environmental awareness and appreciation for nature discovery.