Renovated in 2020, the Golf de Servanes proshop offers a warm welcome in the heart of the Alpilles
The golf club staff provide help and advice 7 days a week. Come and browse our footwear and clothing collections, carefully selected each season to reflect the latest technical innovations and trends.
Golf clothing, shoes and accessories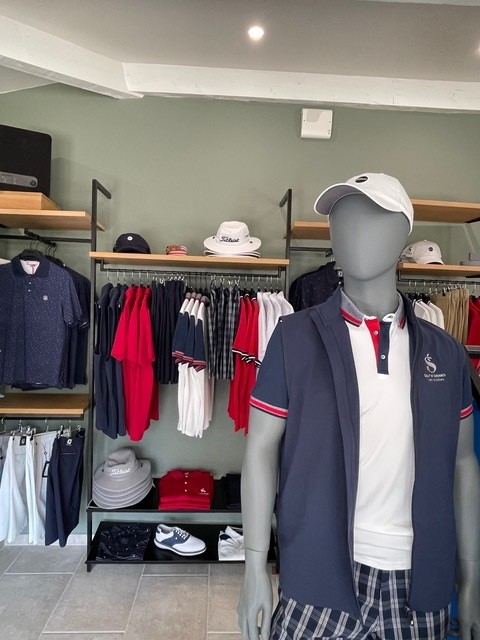 You'll find a wide range of high-quality golf items at the proshop. Discover a selection of cutting-edge sporting goods, chosen each season by our staff for their technical performance, practicality and style:
– Men's golf clothing: trousers, shorts, polo shirts, jackets, windcheaters, etc.
– Women's golf clothing: trousers, shorts, skirts, dresses, jackets, long- and short-sleeved polo shirts, sweaters, etc.
We also stock a wide range of accessories:
– Leather goods, hats and golf gloves
– Men's and women's shoes
– Other items, including golf bags, umbrellas, golf balls, ball markers, divot tools, towels and T-shirts.
We also stock a wide range of clothing and accessories with the Golf de Servanes logo.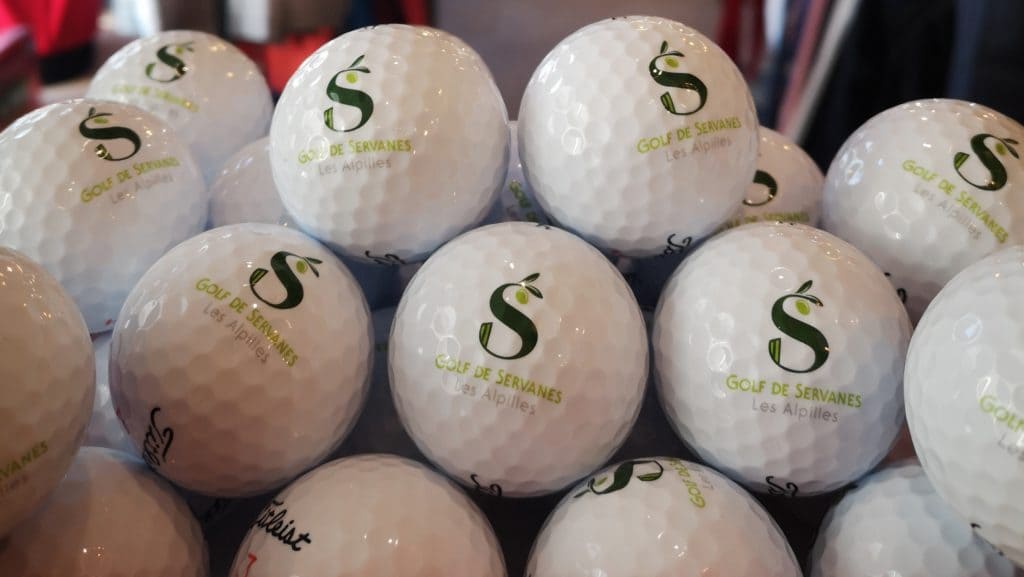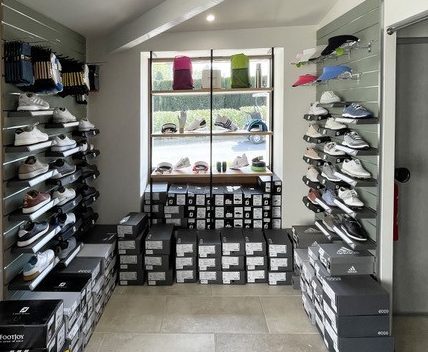 To help your golf experience go smoothly, we offer equipment for hire (bookable in advance):
For hire
Prices
Single club for the driving range

Prices

€2

Men's or women's half set

Prices

€25

Men's or women's full set

Prices

€39
Shop
The Servanes Golf team would like to share its local specialties with you and extend your experience beyond the club. This is why since June 2021, a shop of local products is at your disposal at the golf reception. The ideal opportunity to leave with a taste souvenir or to offer a Provencal specialty.
Located in the heart of 4,000 olive trees and in the first olive-growing municipality in France, Mouriès, Servanes olive oil immediately became obvious to offer in the store.
Located in the park of the Alpilles regional park, and working daily to protect biodiversity, it was during the summer of 2020 that beehives were installed around the course. Find out more here. In partnership with the Confidences d'Abeilles Association, we are therefore delighted to introduce you to Lavender Honey from the Ruches de Servanes.