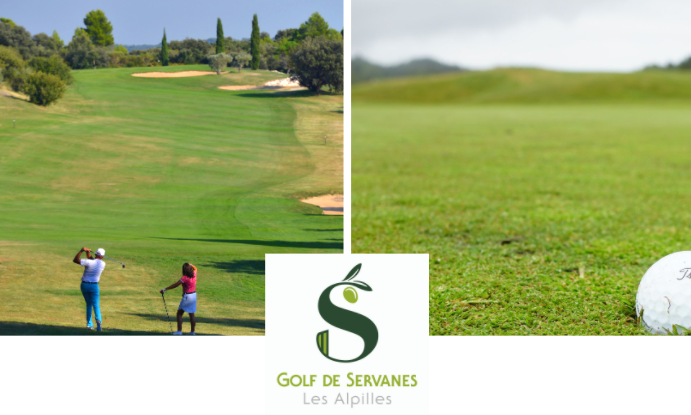 No longer swing alone, join Swing Passion!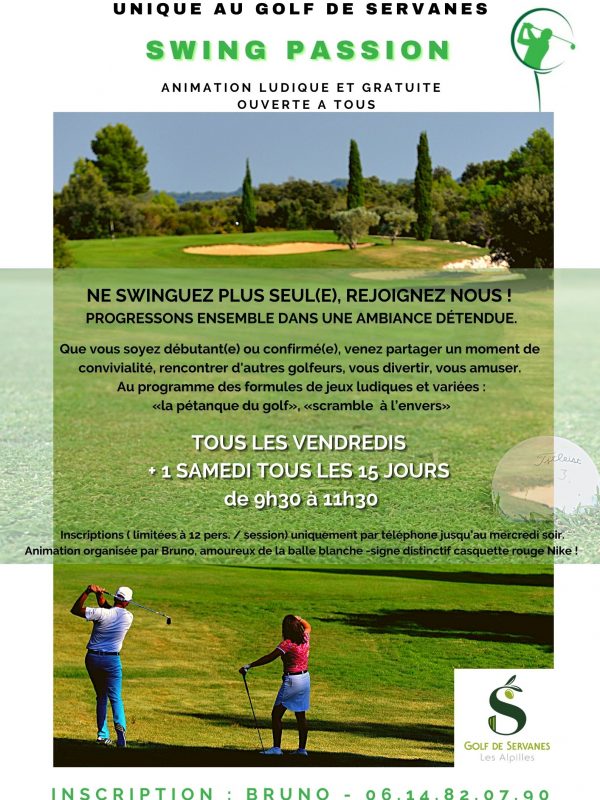 Wheter you are a beginner or an expert, come and share a moment of conviviality, meet other golfers, have fun. Let's progress together in a relaxed atmosphere. On the program are fun and varied game formulas: golf pétanque, scramble ( 2 against 2 team formula) upside down …
Animation organized by Bruno, lover of white ball
( distinctive red Nike cap!)
Every Friday from 9:30 to 11:30 am ( except capricious weather)
Building on its success, the animation is present in new hours : Saturday morning from 9:30 to 11:30 am.
From April10, 2021, one session every two weeks
Free registration limited to 12 people, registration until wednesday evening.
"Swing passion is a free and fun activity, created with the aim of being able to have fun, to share a different golf, and tocreate links through this magnificient sport which bring us together…To progress in a significant way please contact the teachers of golf course which are at yoru disposal at the Servanes golf course."
Bruno Pouchain.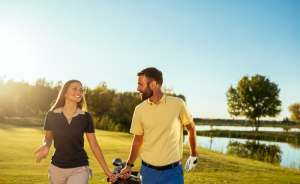 Our Valentine's Day golf offers
Our golf clubs in France have great Valentine's Day golf offers! It's the ideal opportunity to live a moment together around your common passion. Discover our offers!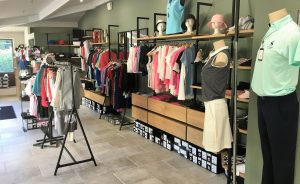 Winter SALES in our proshop !
The 2021 winter sales start in our proshop from January 20 until February 16. Take advantage of our discounts on golf clothing and golf shoes.