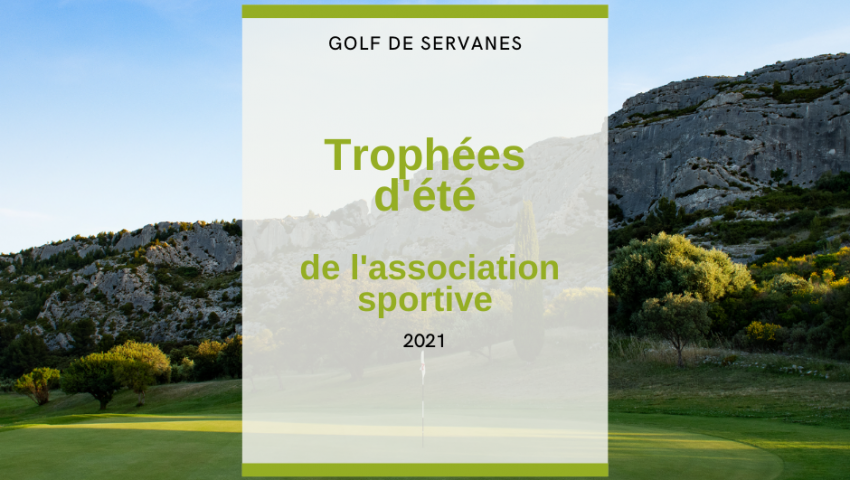 At the initiative of the Sports Association and in close collaboration with golf, the summer trophies are back in 2021 !!
Over the years, they have become essential summer moments in Servanes. These 9-hole competitions at the end of the day followed by a festive meal are an opportunity for warm exchanges and conviviality. The grand finale will also take place on Sunday 22 August and the theme is still a secret… not to be missed ..!
Return on the 1st trophy which took place on Friday July 23. 9 hole shot gun 5:00 p.m.
Thank you to the 54 participants, loyal golfers, for their presence, their friendliness and respect for sanitary conditions.
The awards ceremony took place during the Franco Belge Evening! A beautiful atmosphere and a late evening after midnight! Our Belgian friends particularly represented! Thank you to Everyone, without forgetting the team of Jean Michel de la Bergerie des Alpilles!